December 2017 Update
A new mountable game and a bunch of UI changes!
18 December 2017
You can now mount INFRA if you own it on Steam (and have it installed) and use assets from that game in Garry's Mod.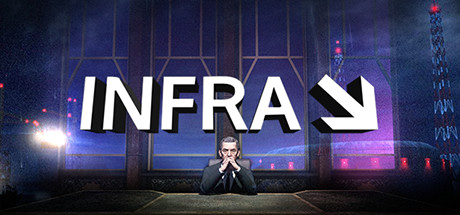 2017.12.11
December 11 2017
Game Changes

new

Added Quick Filter feature to all Tool Tabs in spawnmenu

new

Added search bars for NPCs, Weapons, Entities and Vehicles that search content only in that tab

new

Added Combine Shotgunner skin to the Combine Soldier player model

new

Added missing background from the background competition winners

new

Added INFRA mounting support ( No map support )

new

Added map icons for new TF2 Jungle Update maps

fixed

Fixed installed and owned games not being mountable in some cases

fixed

Fixed workshop UI displaying [unknown] for most user names

updated

Spawnmenu model search will no longer search the "models/" part of every model

updated

Spawnmenu search now searches classname AND the display name, instead of one or the other

updated

Non spawnable weapons will no longer appear in the Spawnmenu Search results

updated

Updated preset editor to be actually functional

updated

Better support for lower screen resolutions (1152x864 and lower)

updated

Dead player's ragdolls now also inherit the player's color and rendermode

updated

Updated TTT gamemode to the latest version

updated

Improved "Edit Spawnlist" toolbox, including addition of a quick filter to the icon browser
Lua API Changes

new

Added engine.ServerFrameTime

new

Added the missing TYPE_PROJECTEDTEXTURE enum

new

Added a callback for steamworks.RequestPlayerInfo that is fired when the info is received

new

Added DTextEntry.SetPlaceholderText

new

Added DTextEntry.SetPlaceholderColor

new

Added CNavArea.Remove

new

Added CNavArea.SetCorner( int corner, Vector v )

new

Added CNavLadder.Remove

new

Added CNavArea.ConnectTo( CNavArea/CNavLadder )

new

Added CNavArea.Disconnect( CNavArea/CNavLadder )

new

Added CNavArea.PlaceOnGround( int corner )

new

Added navmesh.CreateNavArea( Vector corner, Vector opposite_corner )

new

Added CNavLadder.Disconnect( CNavArea )

new

Added DTree_Node:Clear()

new

Added DPropertySheet:OnActiveTabChanged( old, new )

new

Added DPropertySheet.GetItems

new

Added a second argument to search.GetResults (optional)

new

Added mask as a 5th argument to ENT:TestCollision

updated

Changing value of SetAllowWeaponsInVehicle will now be applied immediately and it is no longer necessary to reenter the vehicle

updated

Entity.WorldSpaceCenter will no longer silently fail when used on a NULL entity

updated

Entity.IsLineOfSightClear will no longer silently fail when given no argument or a NULL entity

updated

Improved rendering of draw.RoundedBox corners at corner size > 64 and 16-32

updated

Implemented DTree:Clear()

updated

Implemented DHorizontalScroller:Clear()

updated

Better error checking for DPropertySheet

updated

Certain HL2 weapons ( pistol, smg1 ) now also set the attacker in GM:EntityTakeDamage

updated

Made DLabelEditable.OnLabelTextChanged's return value optional

updated

DColorCombo's palette will update the DColorMixer's color

updated

DNumberScratch.OnValueChanged will no longer have nil value as first argument in some cases

updated

DIconBrowser now also includes mountable game icons (materials/games/16/)

updated

Entity.SetMoveCollide is now shared

updated

Panel.GetText is no longer limited to 1023 characters for TextEntry element

fixed

Fixed SWEP.TranslateFOV set the FOV to 0 when invalid return value is given

fixed

Fixed passing Lua's NULL to certain tables where non-Entity is expected causing a crash

fixed

Fixed DColorCombo.GetColor returning nil

fixed

Fixed DGrid.SortByMember's second parameter being forced to true

fixed

Fixed a bug with DToolTip that prevented Panel.SetTooltipPanel from working properly

fixed

Fixed crosshair disappearing when entering a vehicle with SetAllowWeaponsInVehicle set to true

fixed

Fixed Entity.StartLoopingSound so that it actually starts playing the sounds it creates

fixed

Fixed a crash with GetRenderTargetEx and ENVMAP texture flag, now displays a warning
Engine Changes

fixed

Fixed soundscapes on some custom maps not working in multiplayer

fixed

Fixed off-by-one error with GMA FileHandle seeking

fixed

Fixed potential deadlock in multicore rendering when messing with colour correction

fixed

Fixed an issue where removing ai_network before game.CleanUpMap() will crash the game

fixed

Fixed kickid command appending a space to kick reason

fixed

Fixed crash issues with vehicle radars

fixed

Fixed a client crash related to clientside bone manipulations

fixed

Fixed a common material system crash with multicore rendering

fixed

Properly handle VOX sentences that fail to load instead of crashing later

updated

Improved crazy physics prevention when welding world to certain props

updated

Better handling of version 49 model format that differs between games

updated

Mac OS builds use libc++ & 10.7 SDK

updated

Changed the default value for tv_maxclients from 128 to 64

updated

Dedicated Server will print P2P address to console when P2P is enabled

updated

Improved Version 21 map support
Mailing List
If you want to follow this project you can sign up to the mailing list.
We'll only update you about this project, we won't spam you about other stuff or sell your email address.