This update brings a whole host of spawnmenu and Sandbox tool related improvements. You can now right click on NPC icons and quickly spawn them with a specific weapon: (This will not affect normal left-click spawning)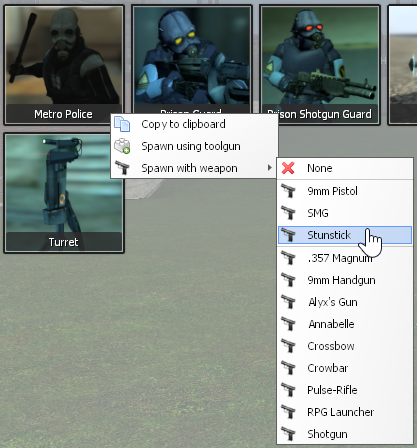 Wheel tool got a bunch of fixes, for old and more recent problems, such as the wheel direction indicator sometimes appearing at a wrong angle/distorted and the Wheel tool preview floating above ground/walls unexpectedly. Thrusters got some fixes and a visual improvement to their effects, where they will now conform to the thruster model dynamically: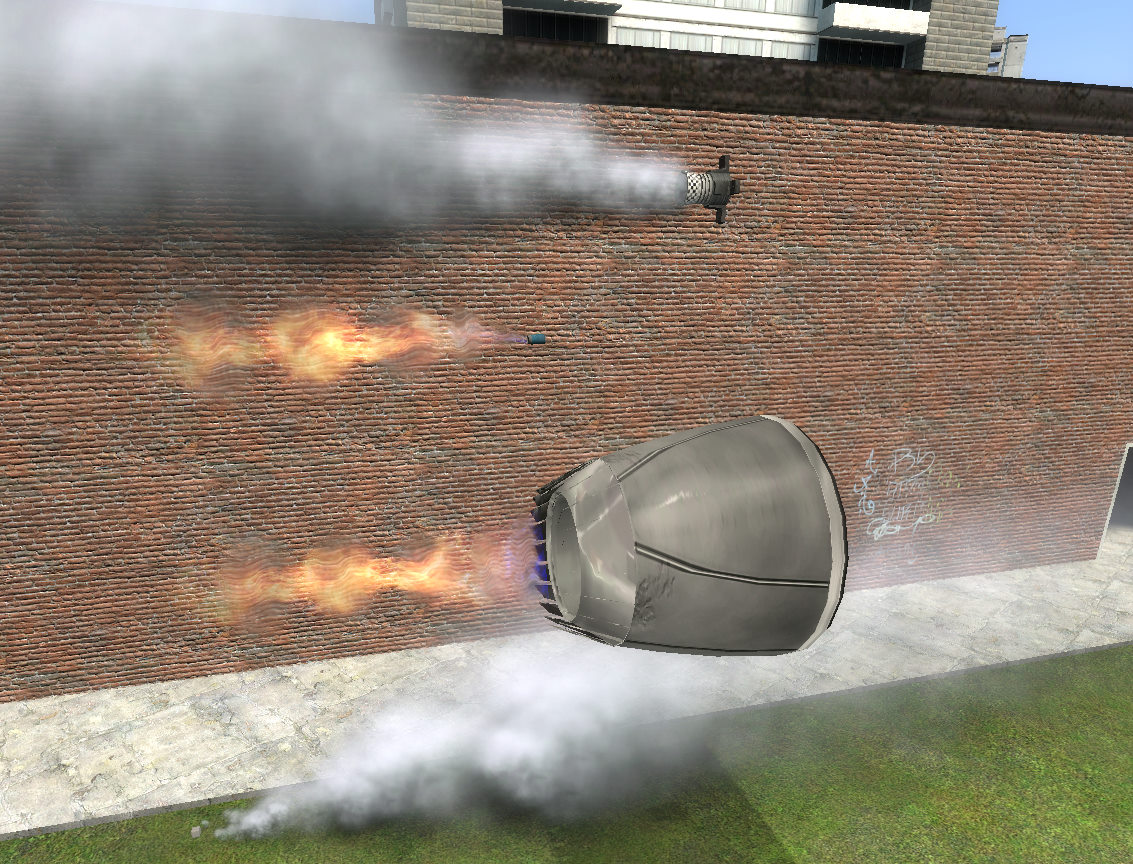 There are also a number of improvements to the built-in weapons and NPCs. Smaller issues were fixed with the RPG Launcher and S.L.A.M., and the Gravity Gun can now be upgraded into it's "super" state, (however Super Gravity Gun effects are not ready yet and will come in the next update) which enables players to play through the Citadel levels of the Half-Life 2 campaigns. It is, of course, also available outside of those levels using console commands. There were also fixes towards using weapons in vehicles. A bunch of NPC related fixes were also introduced, such as Combine Soldiers not using Scripted Weapons properly (SWEPs still need to be coded properly to be usable by NPCs), certain NPCs ignoring the "Disable Thinking" setting, and the longstanding issue of Rollermines and Floor Turrets becoming floating with the "Keep corpses" option being turned on. As usual there are also plenty of crashes fixed, as well as new features and fixes for the addon developers. You can find the full change list below.